Sit Down and Get Yourself Ready: We have a Jace!
Hello everyone! So today's latest #ShadowhuntersTV news could not be kept hidden/be waited until this Saturday because it is HUGE! If you read the title, you'll know that we officially have a Jace Wayland *smirks at last name because I know everything* and he is…..drumroll please….DOMINIC SHERWOOD!!!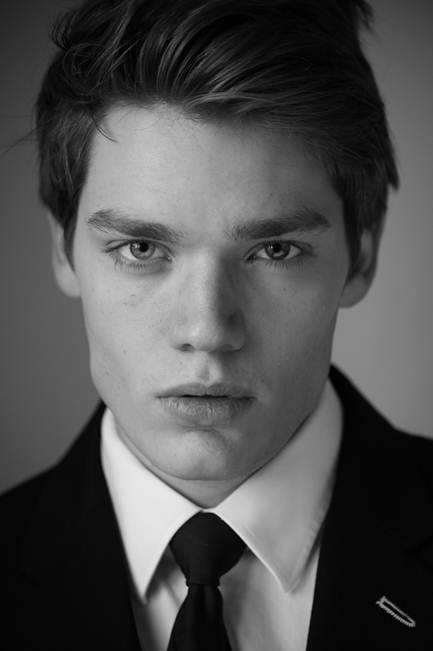 Yup folks you heard it right! Dominic Sherwood (also the guy pictured above) is Jace Wayland *still smirking at last name*!! I'm very very very excited by this news because even though he wasn't even in the running for Jace in my dream cast (sorry Dominic!), he looks like he will make a very good Jace. His hair color is right, he looks like he has swagger, he looks tall and he looks very Jace-y. Added on to that are these two wonderful credentials:
he just played in a YA Movie *cough The Vampire Academy cough* so he's definitely used to the before movie/because of books fandom so that's awesome!
he was also in Taylor Swift's Style video which really has nothing to do with him being a good actor (does it??) but I thought that "credential" was pretty cool; who wouldn't want to be in a Taylor Swift video?
Anyway, back on track, it seems like Dominic will make a pretty awesome Jace, everyone is totally excited about him being a part of it (Twitter practically blew up at the news) and I'm very excited to see him in the #ShadowhuntersTV show! I can't wait to see who's next up on the cast list, but knowing that Dominic is a part of the cast makes me feel confident that the cast will be wonderful and that the Shadowhunter TV show will be amazing!
That's really all to be honest, I hope you enjoyed that (quite huge) tidbit of news for today! I'm so excited about/because of this news! Thanks, have a great day/night everyone and tata for now!