What's Happening With The Shadowhunters TV Show?
Hello everyone! It's Fantasy Angel again back with a lot of Shadowhunter TV News! So first off on our list was that:
 1) Kat McNamara (aka Clary Fray!) dyed her hair red in order to keep with the character's signature red hair. Fun fact: red was actually Kat's    original hair color. Looks like she's getting back to her roots (hahahahaha)
2) The Shadowhunters started training last week in Toronto as seen through the pictures on Twitter and Instagram from Dominic Sherwood (Jace *insert last name*), Kat (Clary Fray) and McG (the Shadowhunters producer).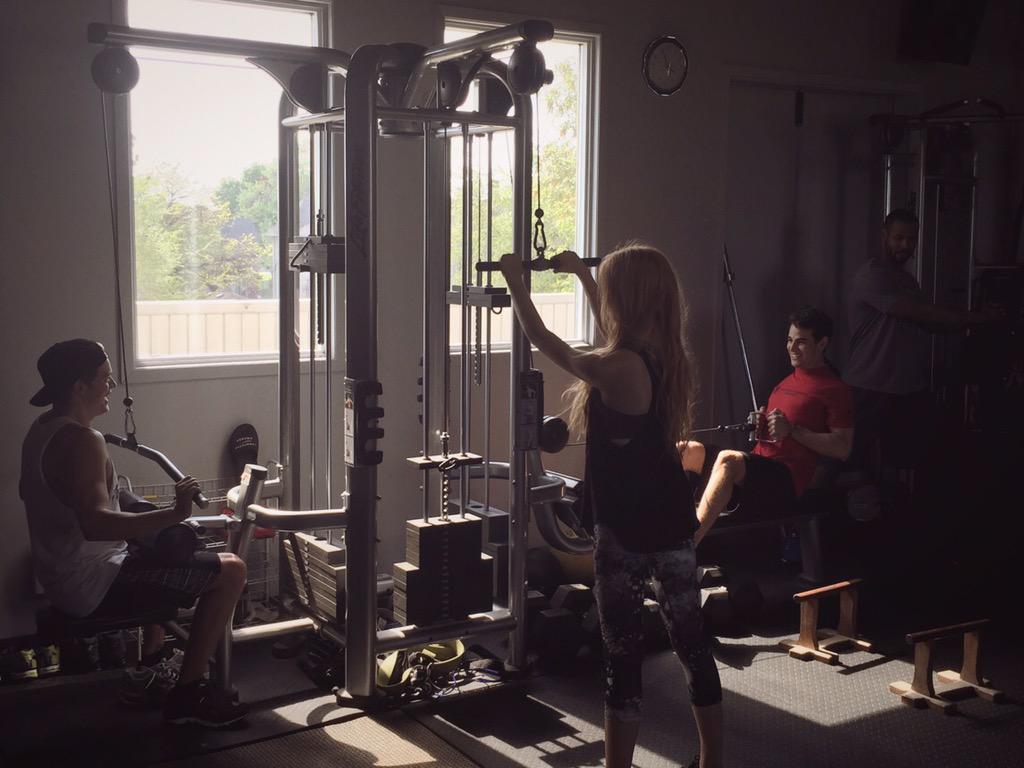 and three…We've got our JOCELYN!!!!
Whooo! Now the person who is the amazing Jocelyn Fray is……drum roll please……Maxim Roy!! Check her out below:
Okay now for all my thoughts, questions and where she is from….
Thoughts on Maxim:
So my first thought was "How did we get two perf Jocelyns?" Okay that was a lie; my first thought about Jocelyn was "WHY DIDN'T I KNOW ABOUT THIS??!!" My second thought was then "How did we get two perf Jocelyns?" On the first point, how have I lately been getting surprises about the cast? I check almost every hour or couple of hours and not ONCE did I see anything about an announcement…..#done. Second point, I am reallly fine with Maxim being Jocelyn because she looks like Jocelyn just like Lena Headey (meaning movie Jocelyn) looked like how I thought she should. It's really quite surprising that we've got two great people who both look like they could be Jocelyn…..
Now for where she's been: a bunch of French movies (she's from Quebec, Canada), some other movies I don't know and, the best part, Heartland!!!! YES!!!! See, I knew I recognized her from somewhere but I thought it was maybe Gilmore Girls? I hadn't seen the show but I thought I recognized her from pictures but now that I know she was from Heartland (a Canadian TV Show series based on an amazing book series on horses and family and other cool stuff – you need to read/watch the series!), everything's coming back and I remember! Oh she was sooo amazing as Miranda on Heartland and I love her so much! She's an amazing actress! It's awesome that she's actually the second person I have actually seen acting (Kat was the first) as now I now definitely know that she's the perfect Jocelyn!
Okay now for the one question I have: do you think that she'll dye her hair (like Kat) to red for the character? I love her with her black-ish hair but there's also the character consistency that's definitely wanted from me and the rest of the Mundane Shadowhunters…. what do you guys think: should she dye it or is it fine as is? (tell me in the comments!)
That's really all….Well, actually there's one last thing. So Cassandra Clare made a mini Shadowhunters FAQ so if you want to check it out, click here.
Okay, now that's it! I hope you guys liked that epic compilation of Shadowhunters news! Don't forget: What do you guys think of the cast? and do you think Maxim should dye her hair red like Kat or is it fine as it is? Tell me in the comments; I would love to know! Thanks, have a great day/night and tata for now!