*this post includes affiliate links I have with Amazon*

Hello everyone. If you do not know me, my name is Mo and I've been a fan of the Jonas Brothers for over half of my life. I think I got into them around 2006 when I was in 6th grade – and they actually helped me make some awesome friends back then. We even started a Jonas Brothers fan club and met during lunch time. Needless to say, I've never stopped listening to their music even after that, and have been an avid fan after all these years.
That breakup in 2013 killed me, and, I had just seen them in concert – their last concert, it seemed, ever.
The boys went along on their solo careers and I didn't really follow their music very much. I just wasn't a fan of the new genre Nick was putting out there and Joe's band…I dunno. I never even bothered. I missed the band, and all I did was continue to listen to the old stuff instead.
Last year in June rumors started going around that the Jonas Brothers were coming back – their Instagram was reactivated, someone posted an insight that they worked for an insurance company and there was a tour underway. It was almost too good to be true, and I almost didn't believe it. But hopeful me clung to that still, hoping, praying, that they would announce something.
But then on February 28th, 2019 EVERYTHING CHANGED WHEN THE FIRE NATION ATTACKED.
JUST KIDDING:
The boys announced that they were coming back.

Not only did they announce a return, but they also bombarded us with so many things: new single, new album, new merch, a tour, a documentary, and a memoir.

That's about how I've felt these past few months but am I in NO WAY complaining. I am beyond happy. I've waited YEARS for this.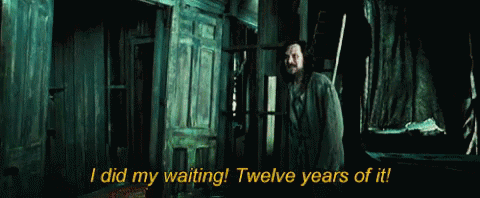 I always joked around that if the Jonas Brothers didn't go on a reunion tour before I died, my life would have had no meaning. I never in a million years expected them to actually make a comeback and produce new music. Thirteen-year-old Mo is living her best life.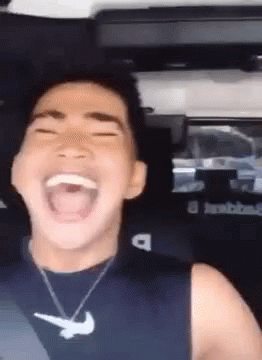 A part of me almost didn't want to watch it – because I don't know…I'm lazy? But when Angel approached me and asked me to write an article about the Jonas Brothers, the documentary, the album, I decided. Why the heck not?
Boy am I GLAD I watched it.
I thought I knew everything there was to know about the Jonas Brothers. But boy, was I horribly horribly wrong. Chasing Happiness gives you an insight into the way my favorite boy band came to be. Their struggles growing up without much money and their family still trying to give the boys everything they ever wanted.
I never truly knew the backstory, and I loved watching Nick, Joe, Kevin, their mom, and their little brother overcome everything and live the dream they always wanted. That little snippet on Disney Channel they used to have called "Living the Dream" brings a whole lot more meaning after watching their documentary.
By the end of the movie I had laughed, I had smiled, and I had even cried. I had even squealed when the documentary featured my middle school. Back when they were just starting out they did a small tour around New England and came to our little town to perform a show. Guess who was not yet in middle school? Me. I was still in elementary school, and down the street at that! I wonder if my Jonas Brothers obsession would have been any different if I had been a year older?
After I had finished watching, I realized I had been along for the ride for half of their journey. These boys had given their all to the Jonas Brothers, and at one point it just hadn't been enough. They needed some time to be apart before coming back together, and with a force I have never seen a band return ever before.
And their album is absolute fire.
I had actually been so so so scared I was not going to like their new music. I say this because I wasn't actually a fan of Nick's solo music, nor was I a big fan of DNCE's stuff. My biggest fear was that they weren't going to be as good as I remembered them as a band.
BOY WAS I ABSOLUTELY WRONG.
This album is full of such good bops; ones I belt out alone in the car or find myself singing to myself as I do my daily work. I'm beyond happy I have new Jonas Brothers music on my phone to rock out to for the rest of the summer.
Here's my ranking of the songs:
Don't Throw It Away – between the lyrics and the rockin' beat to this song; Don't Throw It Away is a damn BOP. Always my first go to on the playlist.

I Believe – Ugh. UGH. Nick wrote this one about him and Priyanka's relationship and it's absolutely adorable. Plus it's got a fantastic groove I find myself dancing to in the car.

Strangers – ALSO another one to rock out to. Literally can picture myself at their concert jumping up and down to this, singing my wee heart out.

Comeback – This one's just so emotional to me because to me I feel like they're singing "come back to me, baby I'll come back to you" to the fans, asking us to come back, and they'll come back to us too.

Rollercoaster – I joke around with this one because I'm like "this has the same beat as Cotton Eye Joe" and it does. I can do the Cotton Eye Joe dance to this. I'm making everyone do that at my wedding.

Cool – My favorite of the first two singles that were released. Put on some shades, roll the windows down, blast the song and feel real good about yourself.

Sucker – This song reminded me so much of Feel It Still by Portugal The Man (WHICH I HATED) but Sucker is so much better and y'all can argue with me all you want but I'm right.

Used to Be – A BALLAD. I mean. I don't know if it's considered a ballad but this song hits you right in the feels, singing about an old lover, or an old friend, who used to be your number one, but no longer is.

Hesitate – Another ballad type song. About Sophie, from Joe. The lyrics are absolutely adorable and will melt your heart and wish you had a love as strong as Joe and Sophie.

Happy When I'm Sad – RELATABLE. I'm always putting on a fake smile when I'm sad. I like that this song is upbeat yet talks about real struggles of this generation.

Love Her – I'm not sure who this is written about but it's a cute ode to whoever it is. It's a mix between an upbeat finger snapping song, but also a bit slow.

Every Single Time – Now, I'm actually not a total fan of this song, but it does give me sitting by the pool sipping on my drink vibes

Only Human – This is also a sit by the pool sippin on my drink summer vibes. I'm also not really a fan of this song but I still listen to it when it comes on.

Trust – I don't really know how to describe this song because it's one I barely listen to. It reminds me of Post Malone kinda.
Overall I like pretty much all of the songs. I like some way more than others, but it's different from their old songs by a longshot. Gone is the boy band they were; now a sound has emerged, reminiscent of the pop music of the current era.
I'll be seeing these boys TWICE this year in concert and I'm counting down the days. It has been far too long and I can't thank them enough for the joy they have brought me these long and beautiful thirteen years. Hope there will be thirteen more years to come 🙂 Long live the Jonas Brothers!
God. I sound out of my mind.
xoxo,
*this post includes affiliate links I have with Amazon* 😀